This Application not available for use in your country: Hammer VPN is blocked in many countries by Tunnel guru Due to the unusual server load on their free server. You know that Hammer VPN is used to get free internet from any ISP provider in the world. Tunnel guru blocked some countries from using hammer VPN (new versions). But, older versions are working & It's also not functioning properly. TechinDroid will provide a trick to use Hammer VPN in blocked countries.
Tunnel Guru premium Account October 2016

Droidvpn unlimited trail signup
To use this trick you need a Rooted Android phone with Xposed installer, Just you have to install the Hammer VPN app and the Lataclysm (Xposed Module). Just follow the below steps to use Hammer VPN in your country.
To Use Hammer VPN in Blocked countries
Make sure your device is Rooted and Xposed Installer is active.
At first Download Hammer VPN from  Google Playstore.
Are you facing error "Waiting for server reply" Test with the premium server for making sure your network work with hammer vpn or not?
Download Lataclysm (Xposed module) Install it and Activate on  Xposed installer & reboot your device.
Then open the lataclysm app and Select "Settings" option.
At Task 1 "PakageName box" type the following text: com.in.hammervpn

After that Click Ok button. At Next Select "Location" settings and select 2nd one.
2 – UMTS.310410.New York.US
After that close this app you are all set now open Hammer VPN and enjoy free internet Again.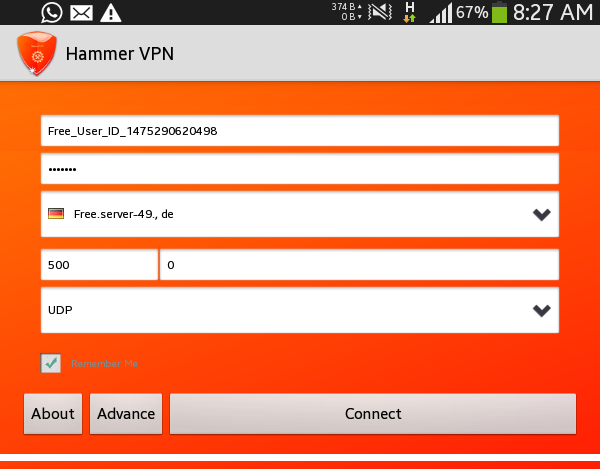 This trick is personally tested by me because mine also blacklists country of the Tunnel guru. So I, have invented this trick Don,t forget to share this Article and if you face any errors leave a comment below we will write you back.